Erik Frederick
President, Chief Executive Officer and Chief Financial Officer
Mr. Frederick has served as President and Chief Executive Officer since December 2020. Prior to that, Mr. Frederick held the positions of President and Chief Financial Officer since May 2020 and Senior Vice President and Chief Financial Officer since August 2018. Mr. Frederick has held the CFO position in a variety of private equity backed companies in the retail and consumer products industries. Prior to that Mr. Frederick spent 11 years at Staples leading several finance and IT functions. Mr. Frederick has a degree in economics from Tulane University, an MBA from the University of Virginia, and was a CPA in Massachusetts. Mr. Frederick also spent 6 years in the U.S. Navy and served the role of logistics officer aboard several ships and retired as a Lieutenant in 1994.
George Herz II
Chief Administrative Officer, General Counsel & Secretary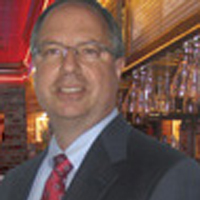 Mr. Herz oversees a very diversified legal and business enterprise with particular emphasis on strategic development planning. He has served as our Chief Administrative Officer since December 2018. Prior to that, he served as Senior Vice President, General Counsel and Secretary since 1999. His responsibilities extend to management of litigation, corporate real estate development, domestic and international franchise matters and human resources. As Chief Administrative Officer and General Counsel, he ensures that the Company and its affiliates remain compliant with its regulatory filings on both a federal and state level for licensing, credit facilities, reporting and corporate compliance.
Brad Boston
Senior Vice President of Operations
Regina Jerome
Senior Vice President - Information Technology
Fred Houston
Vice President - Franchising
Jeff McNally
Vice President - Supply Chain