- Recent News -

UNO's Provides Free Pizza to More Than 1,000 Boston Area Children for Virtual Birthday Parties
April 3, 2020
UNO Pizzeria & Grill is providing complimentary pizza to more than 1,000 Boston area children during the months of April and May. This is an effort to help them stay connected with friends, despite school closings and social distancing, through virtual birthday parties. As part of its community outreach effort, UNO's is taking requests from families through Instagram and Facebook starting Friday April 3rd through April 17th for kids who have missed an in-person birthday celebration with their friends over the last month – or who are canceling one in April or May – due to the coronavirus outbreak. Read the Press Release...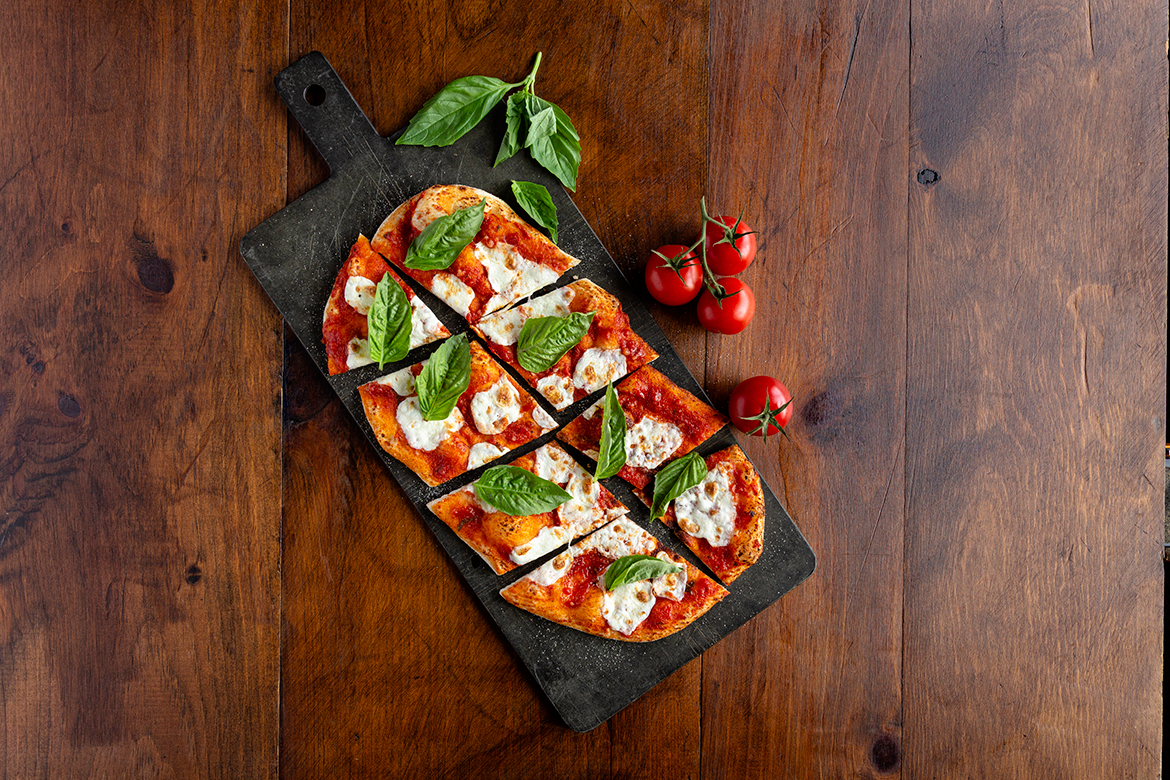 UNO Launches Game-Changing "Love All, Feed All™" Menu: Featuring 600-Calories-or-Less, Vegan, Vegetarian, Dairy-Free, Gluten-Sensitive and Carb-Conscious Items
October 22, 2019
BOSTON, MA – October 22, 2019 – UNO Pizzeria & Grill, the inventor of deep dish pizza, is changing the game yet again with today's launch of its "Love All, Feed All™" menu, designed for guests with specific dietary preferences or requirements. In recognizing the different ways today's consumers are eating, UNO restaurants nationwide will now offer this supplemental menu – with options for caloriecounting, vegan, vegetarian, gluten-sensitive, dairy-free and carb-conscious eaters – in addition to its regular menu, making it easier than ever to satisfy the whole family. Read the Press Release...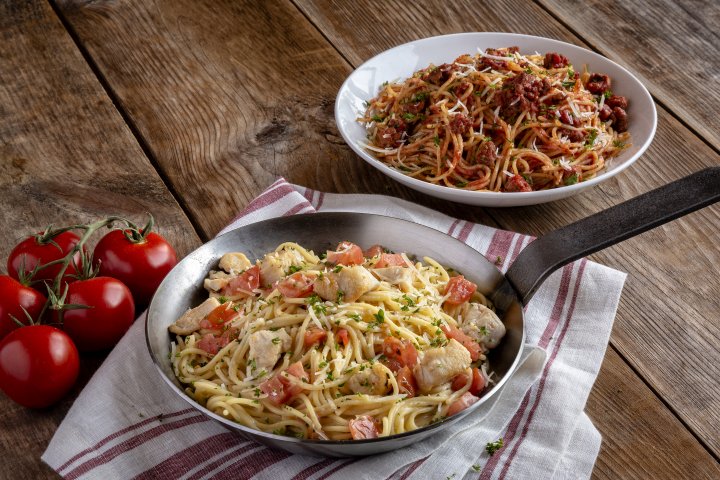 UNO Now, UNO Later Introduced to Provide Parents with a Delicious Value to Satisfy the Whole Family
June 19, 2019
Boston, MA (June 19, 2019) - For the mom who juggles everything in and out of their household, or for the young, on-the-go, single professional, UNO Pizzeria & Grill introduces "UNO Now, UNO Later." This dine-in and take-home program offers delicious dishes at a value-driven prices to save even the busiest of people both time and money.
UNO Now, UNO Later provides a selection of five UNO Signature pasta entrees like Chicken Scampi and Baked Ziti with Chicken & Ricotta Cheese to enjoy in-restaurant "Now", and a selection of three Classic Pasta entrees, a Deep Dish or Chicago Thin Crust Pizza to take home for "Later". The Signature pastas start at $12.99 and the take home Classic pastas and pizzas are free. Read the Press Release...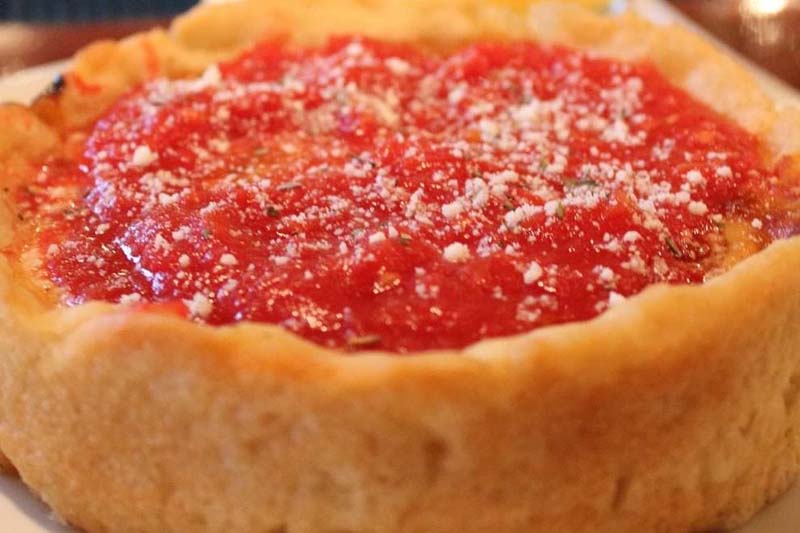 USA Today Readers Choose UNO as The Best Chicago-Style Pizza
June 19, 2019
USA Today readers have spoken and have resoundingly chosen UNO Pizzeria & Grill, the inventor of deep dish pizza, as the best Chicago-style pizza throughout the state of Illinois. Founded in Chicago in 1943, Pizzeria Uno is the birthplace of the UNO Deep Dish Pizza and, along with Pizzeria Due, topped the list of area restaurants serving Chicago-style pizza after a four-week voting period. Read the Press Release...

Wallingford Students Change Drinking Straw Policy at Uno Pizzeria & Grill
June 14, 2019
A fourth grade class from Wallingford Elementary School recently demonstrated it doesn't take big people - only big voices - to spark change. This was proven true as UNO Pizzeria & Grill changed its corporate drinking straw policy for all of its 100 restaurants after its CEO, Jim Ilaria, received personal and persuasive essays from various students and their teacher, Mrs. Susan Knight. Read the Press Release...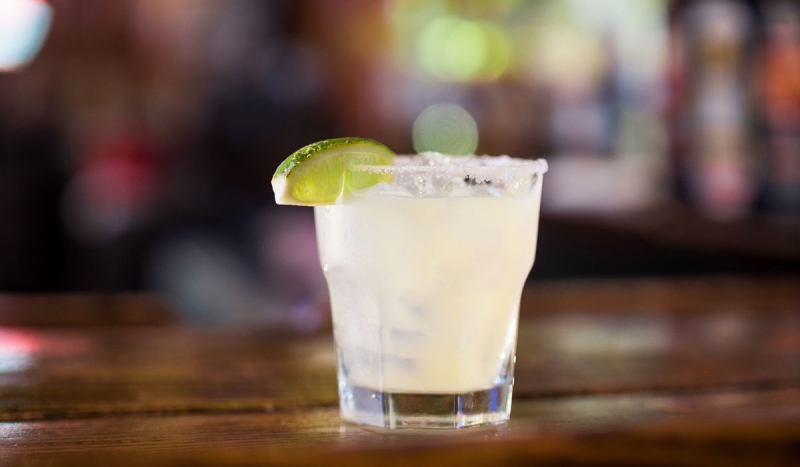 UNO Spices Up its Value Platform and Customers Come Running
June 13, 2019
UNO is on a mission to reestablish and reassert its position as America's favorite pizzeria restaurant and bar by strengthening its value platform.
To do that, UNO, famous for inventing the deep-dish pizza in Chicago in 1943, is playing to one of its strengths—margaritas. A recent $2 margarita program, in partnership with Sauza, began April 29, the week of Cinco de Mayo. That promo was paired with a $2 Corona promo as part of UNO's value platform. The campaign was designed to bring new guests to the restaurant and excite existing customers. Read the Article...(chiefmarketer.com)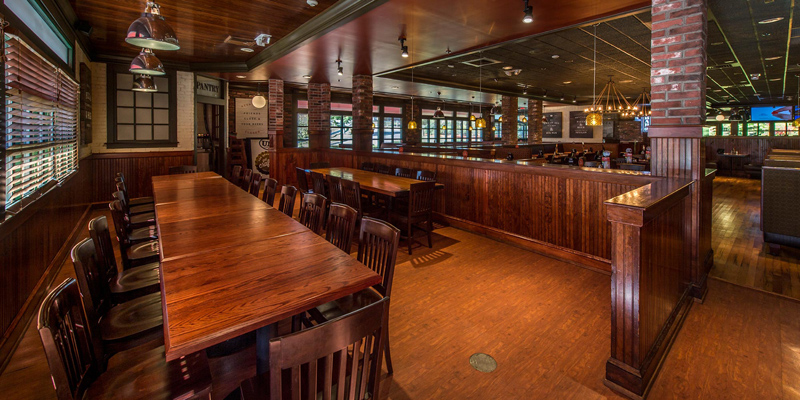 UNO PIZZERIA & GRILL ANNOUNCES THE SALE OF COMPANY OWNED RESTAURANTS AS PART OF ITS RE-FRANCHISING INITIATIVE
October 30, 2018
Boston, MA (October 30, 2018) - UNO Restaurants, LLC ("UNO"), the owner, operator and franchisor of the UNO Pizzeria & Grill brand, announces the sale of eight company-owned restaurants to MVPizza, LLC as part of a broader re-franchising initiative. The eight restaurants are located in the Maryland and Virginia markets and are the first markets to be sold in connection with UNO's re-franchising initiative. MVPizza, LLC retained all of the management, hourly and field employees offering them a unique growth opportunity under franchise ownership.
MVPizza, LLC is an affiliate of the Bastian Restaurant Group, owned by Mr. Amir Yazdi, a successful, California-based operator and franchisee of multi-unit restaurant brands. The Cypress Group is serving as the exclusive advisor to UNO in the refranchising of company-owned restaurants. Read the Press Release...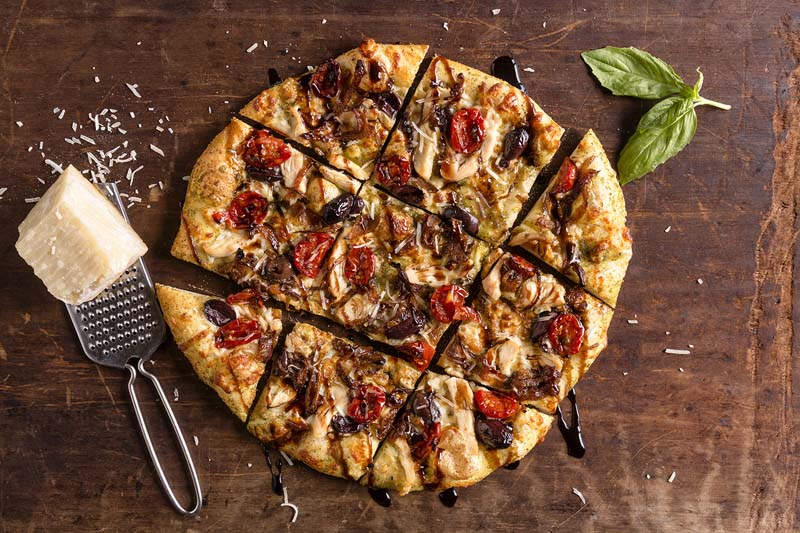 UNO PIZZERIA & GRILL INTRODUCES THIN CRUST PIZZA WITH A DEEP DISH ATTITUDE
July 28, 2016
BOSTON, MA (July 28, 2016) - UNO Pizzeria & Grill announces the introduction of Chicago Thin Crust Pizza, the biggest new product launch for UNO's since inventing Deep Dish Pizza in 1943.
"Chicago Thin Crust is a game changer for UNO's and expands our brand into the Thin Crust Pizza market, widening its appeal, especially as a carry-out item," says Louie Psallidas, UNO's President and CEO. "Our Chicago Thin Crust Pizza is done the UNO Way: with a bold, Chicago approach, using fresh house-made dough, the highest-quality ingredients and over-the-top flavors and toppings. I like to call it thin crust pizza with a deep dish attitude!" Read the Press Release...